Whats Included With Your
Blade Club Membership
Oh, you thought it was just a knife you get?
No way! We're honored for you to be one of our members - and your membership includes...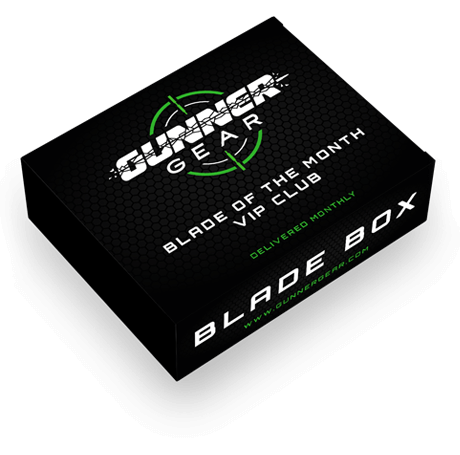 Knife Of The Month
Premium quality, hand-picked blade shipped to you every month. Expect the best, get the best.
Early Access To Sales
With sales, we quickly run out of our featured blades. Membership you get first dibs, avoiding inventory sell-outs.
Store Wide Discount
Thirsty for a particular knife? Don't want to pay the full price? No worries! Membership-specific store wide discount always available.
Chance To Win
We regularly run exclusive, members-only contests for chances to win badass blades and other sweet prizes and giveaways.
Build Your Blade Collection Today
We curate our boxes to help you build an expansive collection of knives across brands, categories
& applications. Here are some of the categories that you can expect to find.
EDC
Knives

Survival
Knives

Duty
Knives

Hunting
Knives

Utility
Knives