Are silencers legal and what Are The Benefits?
Posted By
Jon Davis

Date
Sun, Jul 16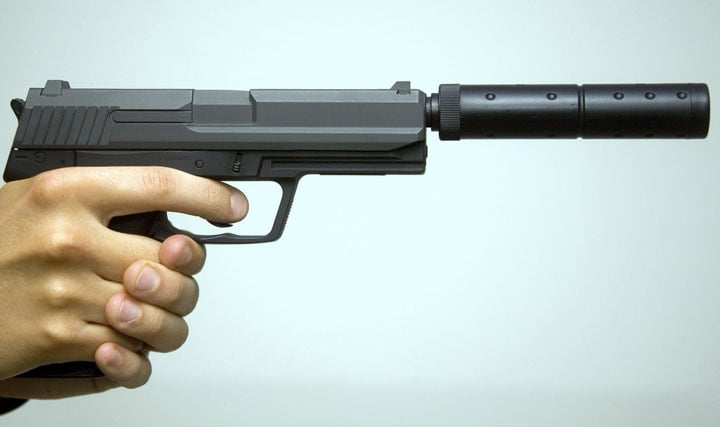 A gun silencer is a device which reduces the intensity of the sound of a gunshot. A silencer is able to do this because it modulates the speed of the gas from the muzzle and therefore manages to suppress the blast. Hiram Percy Maxim invented the first silencer in 1902, and it was so popular that even former president of the United States of America, Theodore Roosevelt was known to purchase the Maxim Silencer. Many people use silencers as a way to protect their hearing when they are training and as a way to soften the recoil on their guns. Consequently, silencers are gradually becoming more popular within the gun community. However, you must remember that silencers do not entirely eradicate sound from a gunshot, rather, they suppress the noise, which explains why they are also known as suppressors.
Are silencers legal in the USA?
The answer to this question changes depending on where you live. Some states such as California, Rhode Island, Delaware, Hawaii, Iowa, New Jersey, Illinois and the District of Columbia have all made silencers illegal. In states where a silencer is legal, a person who wishes to purchase one must go through an extra application process to the Bureau of Alcohol, Tobacco, Firearms and Explosives, in which they will be required to pay an additional federal tax payment and a criminal background check. Unfortunately, it can take up to a year to get a response, but this is understandable as it is done to keep the public safe and to ensure that only responsible citizens can get their hands on silencers.
What are the benefits of silencers?
Apart from removing the deafening gunshot bang, silencers also make you less likely to flinch. Over time, your body will learn to stop automatically flinching as it will have adapted to there being no noise to react to. Historically, silencers ruined a shooter's accuracy as they had rubber baffles that slowed down the bullets. But nowadays, shooters can actually shoot better with silencers as there is less noise and recoil, which makes it easier for a user to aim at their target and shoot successfully.
The lack of noise and recoil is particularly useful for those who are just starting to learn how to shoot. The lack of noise will make the experience less daunting for them and prevent them from ever forming that flinching reflex. The loud noise that comes from the gunshot is usually very daunting for a first-time shooter and so removing that noise can make the whole experience much more enjoyable and this consequently, will make a shooter's aim better as they are not as stressed about the noise that they would otherwise expect to hear.
Silencers also make it easier for shooters to speak amongst each other due to the reduced levels of noise. This allows for better communication and means that shooters will not need to wear earplugs, meaning that the user is more aware of their surroundings, which is very beneficial when hunting.