OTF Blade Reset
Posted By
Jon Davis

Date
Tue, Aug 22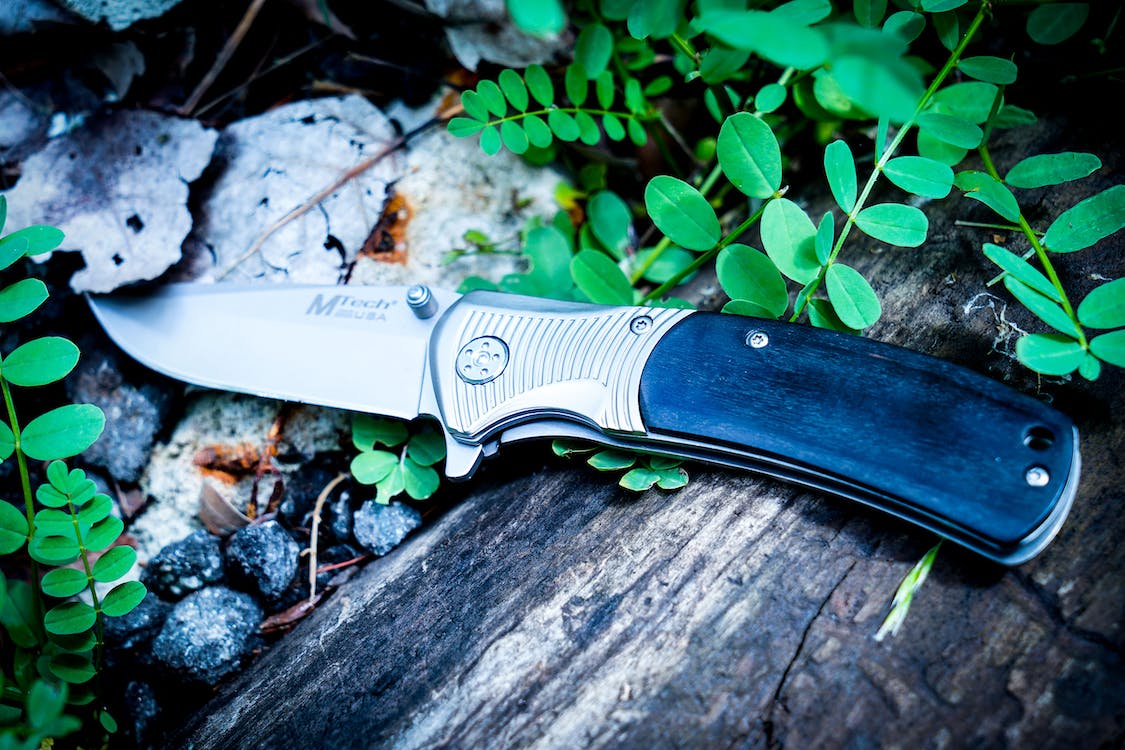 Image source: Pexels
Whether you are planning a wilderness excursion or you prefer to carry a knife for emergencies while out in the wild, Out Of The Front blades are undoubtedly your best choice. These quality knives are designed with the needs of adventurers in mind, are sleek in appearance, and provide a seamless blade ejection experience.
Luckily, there is an easy and efficient way to reset your OTF blade and fix this common issue. Learn how in this guide by Gunner Gear!
Common Issues With OTF Blades
The unique OTF blades in our collection are designed to last a lifetime and easily withstand daily use. However, when a problem comes up, it is crucial to know what to expect and how to fix it!
One of the most likely issues you'll face with your OTF knife is its blade getting off track. When your blade becomes loose from its control system, it will not fully extend and becomes impossible to control or use.
But while this issue might be frustrating, it is a normal consequence of the safety mechanism integrated into cutting-edge OTF blades such as the Firecracker A1.
How OTF Blades' Safety Features Work
Tactical knives can be extremely useful - but, without the right safety features, they can also be risky to use. According to estimations, in the US, over 8,250,000 knife-related injuries take place every year, 47% of which are caused by pocket and utility knives.
That is why when shopping for your OTF blade, it is important to choose a model that supports the latest safety features.
And, in most cases, your blade getting off track is a direct consequence of these features. Indeed, if the knife's blade encounters an object during its ejection, it becomes loose from the track that controls it, so as to avoid inadvertently hurting or damaging the item (or person's hand!) that got in the way of its trajectory.
Fix an OTF Blade: A Step-by-Step Guide
If your blade has become loose or disconnected from the switch during its ejection, you will not be able to use your knife until you have reset it. Learn how to fix this issue in a few, simple steps below - or learn more in this video:
Safely hold the knife - Start resetting your blade by holding your knife comfortably and away from people and objects.
Release the blade switch - To reset your blade, you will need to remove your thumb from the blade switch.
Manually extend the blade - Hold the knife so that the blade's spine is towards you and the edge is away from you. Then, carefully hold the blade's flat face between your thumb and index finger and manually extend the blade until it is fully ejected.
Reset the blade - As you pull out the blade to its full extension, it will automatically reconnect with the switch.
Use your knife - Once the blade is back on its track, you can safely use the switch to retract and eject the blade.
With practice, you can learn how to reset your knife in just a few seconds and restore its functionalities in a critical situation.
Learn How To Make the Most Out of Your OTF Knife With Gunner Gear
At Gunner Gear, our growing collection of OTF knives is designed to equip you with the best tools you need to make the most of your next wilderness adventure. However, learning how to make the most of cutting-edge knives such as the Black Widow Blade can take time!
Luckily, our experts are by your side to help you gain confidence with your OTF blades and tactical tools!