What Makes The Black Widow A Premier OTF Blade?
Posted By
Jon Davis

Date
Tue, Aug 22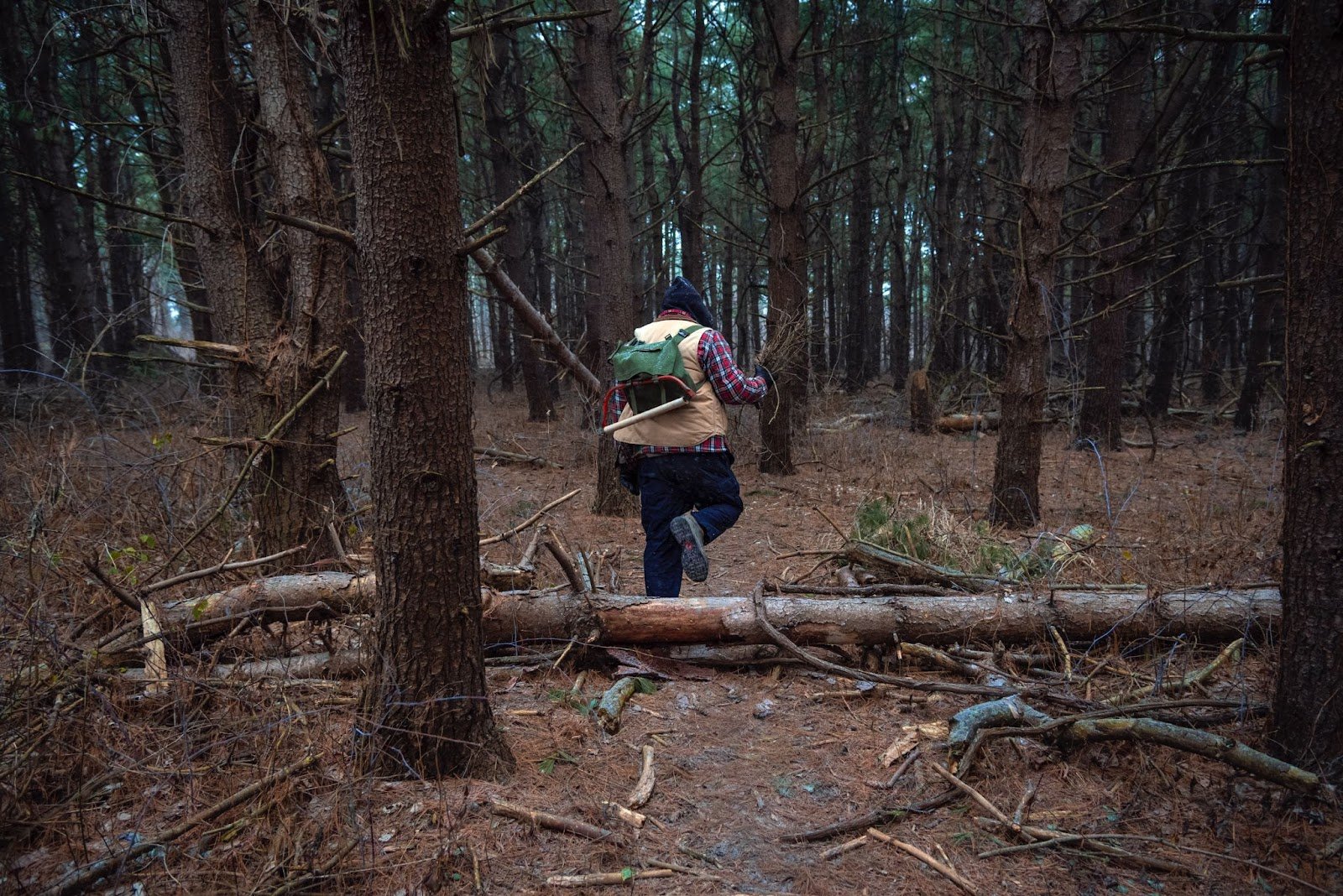 Image source: Pexels-CC0 License
The Black Widow Blade offers the ultimate tactical and protection technology. Whether you need to protect civilians or ensure outdoor survival, this sleek, sturdy blade will see you through all your emergency needs. Read on to find out why Gunner Gear's innovation in OTF blade technology is the only blade you'll ever need.
Triple-Beveled Blade For Ultimate Endurance
The Black Widow Blade is a 4-inch triple-beveled blade that resists conventional blunting over time. The rolling blade edge allows the black widow to remain sharper for longer than almost all blades on the market. Triple-beveled technology is a true innovation in the OTF blade scene.
Most OTF blades only have a primary or secondary bevel. The bevel is the tapered edge on the blade's side, providing the sharpness needed to cut. The primary bevel forms the most prominent and largest edge of the blade. The secondary bevel is formed as a new edge on the primary blade, providing additional endurance. The third bevel is the true innovation here, as specialist metalworkers will create a micro bevel on the second edge. Most blades will only have a primary or at most, secondary bevel.
These three edges mean:
- Your blade is resistant to dulling and blunting for extended periods

- You will easily have one of the sharpest blades on the market

- The blade is more resistant to more rigid materials

- You will ultimately save money with the purchase of a single Black Widow Blade


Serrated Edges Make Outdoor Strategy Possible
Traditional knife blades only have a primary blade functionality. However, the Black Widow Blade has a dual-purpose function, with a serrated edge that provides increased resistance against textured items. Cut through ropes, belts, or fabric easily with a blade that provides additional grip and support for more complex materials. The multi-indentation edge will allow fabrics to snag and cut more effectively than a standard blade. The serrated edge takes it from a cutting to a sawing functionality with ease.
The added benefit of the serrated blade is that you can protect the integrity of your triple-beveled blade for longer. A serrated knife can form cross-functional purposes, from shelling certain foods to cutting through ropes in an emergency.
Image source: Pexels-CC0 License
Patent-Pending Spring Technology For A Lightning Response
The Black Widow Blade has patent-pending inner-spring technology, which allows for lightning-fast response times for your OTF. Be ready to act strategically, defensively, and proactively in an instant. Traditionally, quality-built blades like the Black Widow Blade will take longer to deploy because of their weight. However, in this case, our innovative spring system will allow you to have quality and speed all in one blade.


Small In Size, Large In Potential
The entirety of the Black Widow is 4.5 inches resting and 8 inches open, making it perfect for easy storage in all situations. Whether it's located on your nightstand or carefully placed in your gear ahead of a fishing trip, it can be placed discretely away. It is sufficiently small to be placed in your pocket for everyday defense and utility. Although small in size, it is large in potential; don't forget that triple-beveled blade with serrated edge.


Limitless Gripability
The Black Widow Blade's grip only speeds up this OTF blade's lightning-fast deployment. The thumb lever contains textured ridges to facilitate activation, while the lifted traction ridges on the hand grip allow you to have a firm grasp. If you need to act fast in emergencies, those gripping tools will keep your hand steady no matter the task—a secure grip for fast action. The handle is also coated in non-slip technology to ensure that even wet hands can securely hold the blade.


Quality In Every Edge
The Black Widow Blade is made of premium quality 420 steel material. It sits confidently in your hand and will not warp in extreme heat or dull when cutting resistant material. The quality of the blade's design will allow you to cut everything from fabric to thick rope and wood. The sturdiness of the aluminum-alloy handle will enable you to feel confident with the weight in your hand without jeopardizing the speed of the spring itself.

Image source: Pexels-CC0 License
Security And Safety
You may need the Black Widow Blade to take on a fishing trip or for a camping expedition. It's natural to want to ensure your blade is kept safe and secure when not in use. The handle is robust, and you can securely store the blade when not used. The thumb grip will not be triggered if carried as an EDC. You can have the Black Widow Blade securely on your person without damaging your clothing or person.


Buy Before The Ban
Biden is waging war on perceived assault weapons US-wide. Buy before your safety-required OTF blade carries eye-watering taxes or is even prohibited in your state. Gunner's Gear LLC wants to ensure you can purchase the Black Widow Blade you are entitled to before the current administration strips your rights.


What Makes The Black Widow A Premier OTF Blade?
The Black Widow Blade is our premium OTF.
It provides:
- Durability and maximum sharpness with the triple-bevel technology

- The sawing and cutting of resistant materials with the serrated edge

- Ultimate grip with arched ridges, textured thumb grip and non-slip functionality

- Quality 420 steel

blade

with premier aluminum-alloy handle

- Easy storage as an EDC, with safety at the core of its design

- Fast-acting patent-pending inner-spring technology


Gunners Gear LLC: Protecting Our Nation
Gunner's Gear LLC is on hand to protect military personnel, armed forces, and civilians. Whether you need to act fast for survival or you need a blade for your tackle box, the Black Widow Blade provides the cross-functional purposes you need in a knife. Order with a significant discount while stocks last. We are slashing our stock prices to ensure your blade is delivered to you while it still can.